Inside
The Scrum Team
A one-day introduction to Scrum compressed into a 15-minute animated presentation.
ITST Translation PackInside The Scrum Team Complete-subtitles Inside The Scrum Team Part 1-subtitlesWatch on YouTube: Complete Video | Part 1 | Part 2
Download MP4s: Complete | Part 1 | Part 2 |
Download Resources: Wallpaper  | Hi-Resolution PDF
Subtitles Available: Original Text, Simplified Chinese, Traditional Chinese
Translation Resources: ITST Translation Pack |  Complete Script | Title and Description | Subtitles Complete | Part 1 | Part 2
Inside the Scrum Team is basically a 1-day introduction to Scrum compressed into a 15-minute animated presentation. It explains the spirit of Scrum, and outlines how the Scrum Master, Product Owner and Developers contribute to a great result. It concludes with tips about common impediments and what to do about them.
Inside the Scrum Team is intended for anyone who wants to find out how Scrum is designed to work, and especially for agile coaches and trainers  who want a quick, concise introduction to Scrum. Use these videos as preparation, in class, or to build awareness and interest among your managers, stakeholders, clients and customers.
Unlike other Scrum videos, Inside the Scrum Team focuses on the people, their relationships and objectives, and the flow of information between them, rather than on the specifics of the Scrum flow. It is aligned with the Scrum Guide 2020 edition and is free of promotional messages.
In Part 1 - Interaction with the Outside World, you'll explore the reasons for Scrum, how Scrum is intended to work, the relationship between the Scrum Team and its Stakeholders, and why people appreciate the Scrum approach. (Duration: 5:13)
In Part 2 - Interaction Within the Team, you'll discover the relationships between the Scrum Team: How "Developers" (Team Members), Scrum Master, and Product Owner interact with each other, with Stakeholders, and with other Scrum Teams, and how each contributes to overall success. Finally, you'll uncover the typical challenges of getting started with Scrum. (Duration 9:38)
Inside the Scrum Team was produced, written, and narrated by Peter B. Stevens, and drawn and animated by Thierry Delestre. It is licensed under a Creating Commons license, Attribution-NoDerivatives 4.0 International (CC BY-ND 4.0), for use in any context, even commercially, but derivative works are not allowed.
Translations: Kindly send me translated subtitles files and I will add them to the YouTube videos. If you want to record the sound track in your language, you are of course welcome to do so! Contact me if you want support!
Special Thanks to the Translators:
Chinese (Simplified and Traditional): Roger Chou, PhD, Bill Li CST, Lauren Pan, Sylvie Ho
Watch each part separately
How good is your Scrum?
Find out with our free self-assessment!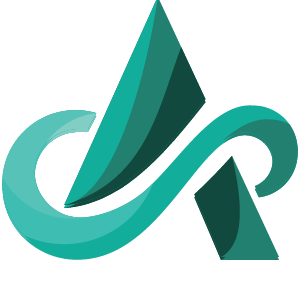 Check out our free Scrum self-assessment!
Quick evaulation
Know what's expected
Info-Graphic
Inside the Scrum Team is also a clear, concise info-graphic that makes the essential elements of Scrum visible and understandable. Use as a screen background or plot it in A0 format as a poster for your team room or agile event!
The videos, image, script and subtiltles are licensed under a Creative Commons License that allows anyone to use them, even for commercial purposes, with just two constraints: give credit and no derived works (CC-BY-ND). My hope is that anyone who is trying to explain how Scrum works (or why their Scrum is going wrong) can use this.
A big thank you and congratulations to Thierry Delestre who created this wonderful image and even more wonderful video! It is  a pleasure to work with you!